Phoenix Children's Hospital
Phoenix, Arizona
Phoenix Children's Hospital has provided hope, healing, and the best healthcare for children since it was born in 1983, and has grown to become one of the largest children's hospitals in the country with more than 70 pediatric subspecialties.
How Your Dollar Helps Patients at
Phoenix Children's Hospital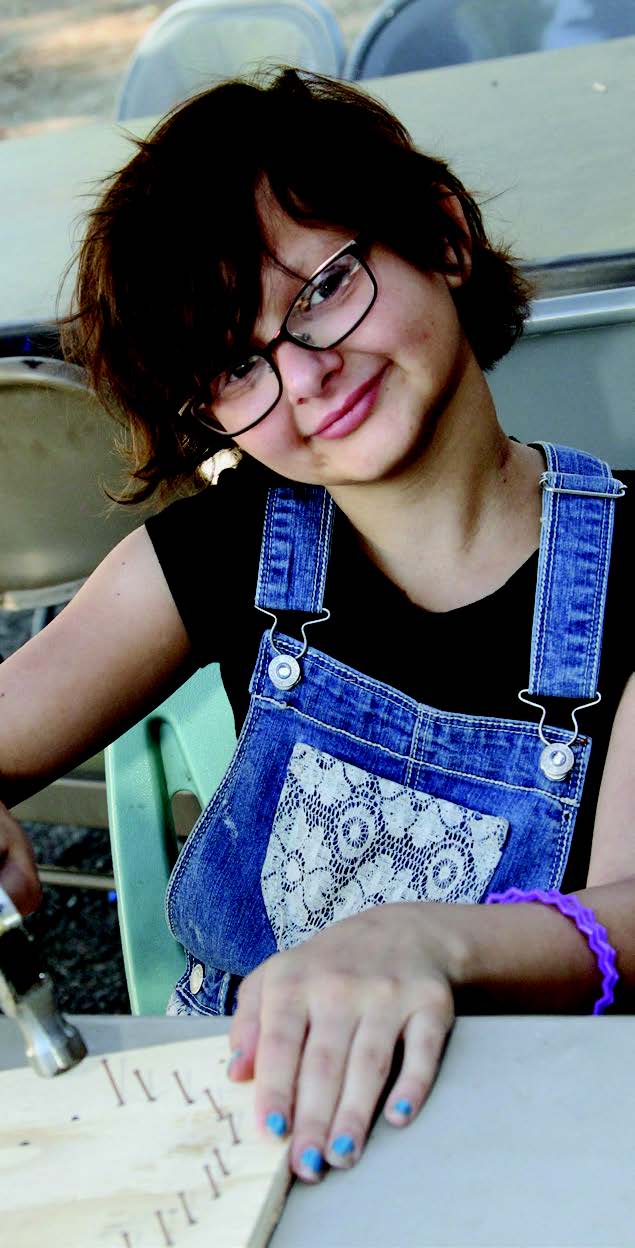 Charitable Care
For Kids LikeTrinity
Trinity has been through a lot in her 16 years. But all the chemotherapy, bone marrow transplants, and surgeries cannot break her shining spirit. When she was an infant, Trinity was diagnosed with neuroblastoma and was treated at Phoenix Children's Hospital. Little did her family know that years later she would be back for more cancer treatments. The summer of 2013, Trinity went to Connecticut to visit her mom. She began limping and complained of leg pain. Something that seemed so simple turned out to be osteosarcoma bone cancer. Her mom wanted her to begin treatment immediately but Trinity refused. "She insisted that she go to Phoenix Children's Hospital," her mom says, where she loved the nurses and staff. In December of that year, Trinity had surgery to remove her femur, and endured several more rounds of chemotherapy. But all of that is no big deal to Trinity, who keeps on laughing, entertaining and bringing a smile to the faces of everyone she meets, including her friends and the staff at Camp Rainbow, one of her favorite places. Camp Rainbow gives kids like Trinity a place to enjoy meaningful experiences with other patients and families.
Phoenix Children's Hospital located in
Phoenix

, AZ

Phoenix Children's Hospital is Arizona's only children's hospital that is ranked in U.S. News & World Report's Best Children's Hospitals. Phoenix Children's provides world-class inpatient, outpatient, trauma, emergency and urgent care to children and families in Arizona and throughout the Southwest. As one of the largest children's hospitals in the country, Phoenix Children's provides care across more than 75 pediatric specialties. The Hospital is poised for continued growth in quality patient care, research and medical education.
Start a Fundraiser
Help make miracles happen for local sick and injured kids in your community by creating your own fundraiser! You'll feel good knowing that your celebration or event is helping heal even the tiniest of patients.
Show You Care
Get a free Miracle Band to represent the more than 10 million kids who enter a Children's Miracle Network Hospital for treatment every year.
Put Your Money Where The Miracles Are